DEMONSTRATIONS
Saturday 9th June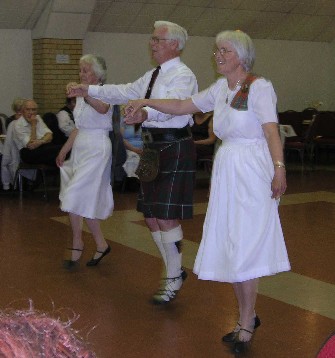 On this day the demo team were invited to give a short display and join in the Golden Wedding celebrations of Pat Bridge and her husband at the Saxon Hall in Raunds. Pat is a member of the Fine Companions English Folk dancers and several of our team also belong.
It was a really happy evening with plenty of music and dancing and a great supper and cake provided by Philip and Rita. I can`t imagine a nicer way to celebrate a Golden Wedding.
Saturday 16th June
A rather unusual dancing event took place on this occasion lasting all day. It was called DANCE 4 ALL and was organised by Bedford Borough Council in the Corn Exchange and adjacent rooms.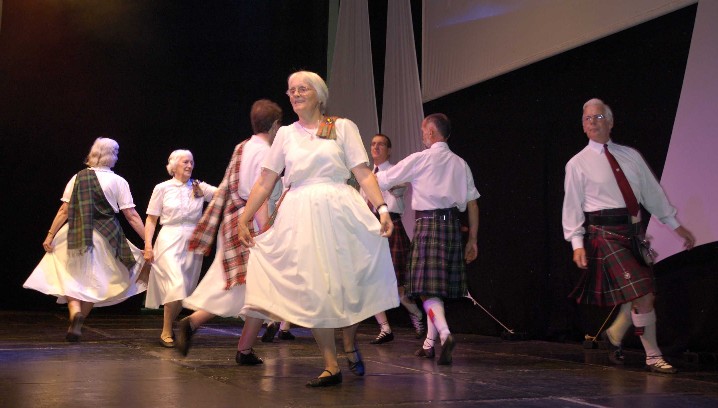 Many different dance clubs and societies took part and plenty of people came to watch and join in. In the Corn Exchange main hall there was a continuous succession of demonstrations on the stage and roughly half of the floor space was devoted to stands giving information about all the various contributors.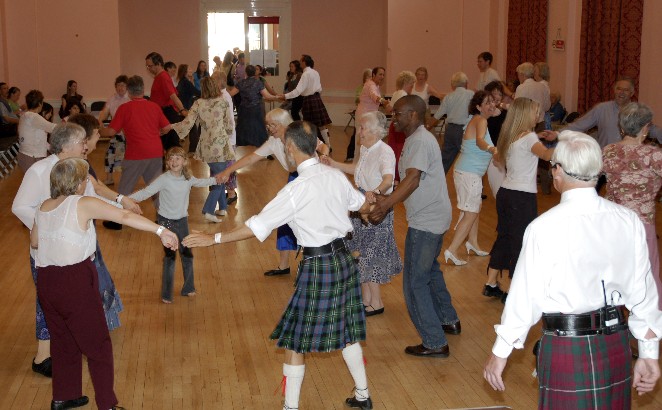 The Harpur and Howard rooms were used for so-called "taster sessions" where, as you can guess, anyone could have a go at any of the dance styles on offer. Each session lasted half an hour and the ones I saw, including our own, were enthusiastically supported. Wouldn`t it be great if some of the tasters were inspired to come and join us!
SUBS REMINDER
Could I give you a gentle reminder that subs are due. If you haven`t already paid yours Keith would be very pleased to received them. The amount remains the same as last year - £13 for annual subs and £3 for life members.